DANGO JIRU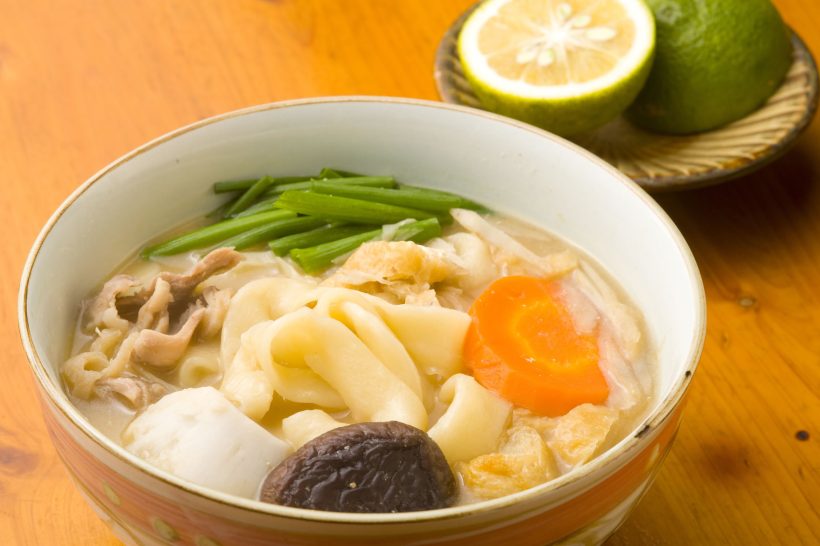 selling point
Located in northeastern Kyusyu, Kunisaki Peninsula has a rich history and culture such as Beppu Onsen, one of the most popular hot springs in Japan, and the Usa Shrine, which is said to be the first shrine-temple that incorporated Shinto and Buddhism.
Kunisaki Peninsula has been producing grains like flour for centuries and locals have used them in powdered form.
Dango jiru, a miso soup with flat dumplings, is a specialty dish in the area created during a time when the yield of rice was low.