Gohei Mochi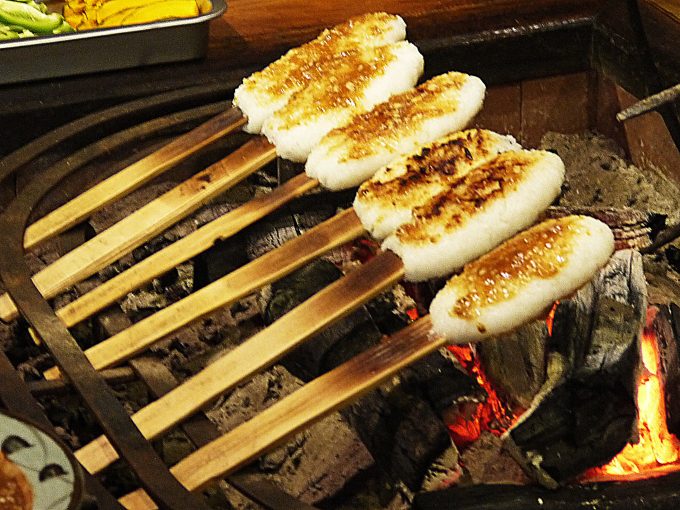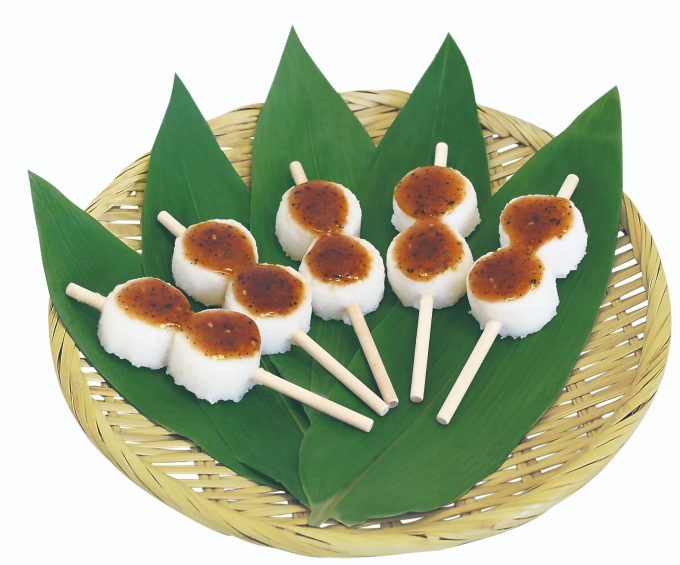 selling point
Miso – one of the most significant seasonings in Japanese cuisine, is a traditional fermented food made from soybeans and Koji kin, a fermentation culture. Japan has various kinds of miso unique to the region and they are used not only in miso soup but also in a wide variety of Japanese regional cuisine.
Shinshu miso, mainly made in the Nagano Prefecture, is said to be first made back in the Sengoku period by order of a powerful warlord in the region, Takeda Shingen. Shinshu miso is made from rice koji and soybeans, thus being called rice miso. It is light yellow in color and slightly on the spicy side.
Gohei Mochi is a traditional regional food that's been around in the city of Ina in southern Nagano. It used to be one of the offerings to thank God for blessing the farmers with new rice crops, and to ask for next year's abundance again.
To make Gohei Mochi, smash firm, steamed uruchi-mai (white rice) and divide them into small flat pieces, put them on skewers, brush them with a mix of miso paste, mirin, sugar and crushed walnuts, then grill them over a traditional irori stove or a gas stove.